After we had adopted Qt Creator for the developmento of our projects, we have gotten closer to the community and so, we could explore more projects that use the same compiler and the same visual library. Fortunately we found the work of Rafael P. Freire, which is nothing more than the classical rubix cube game completely developed in OpenGL and C++.
    The game has been built using the Qt Creator and the OpenGL library, and it is availabl at the official repository of the developer, which you can access through this link. In the READ-ME.md file you will findo some instructions on how to compile the program and how to play it.
    Although this probram has been developed on a UNIX system, once it only uses the Qt visual library (which is cross platform), we could port it for Windows whithout the necessity of wide modifications (you can check it in our repository).
    According to the developer, he accepts the suggestions of the community (just like us) to continue improving the game.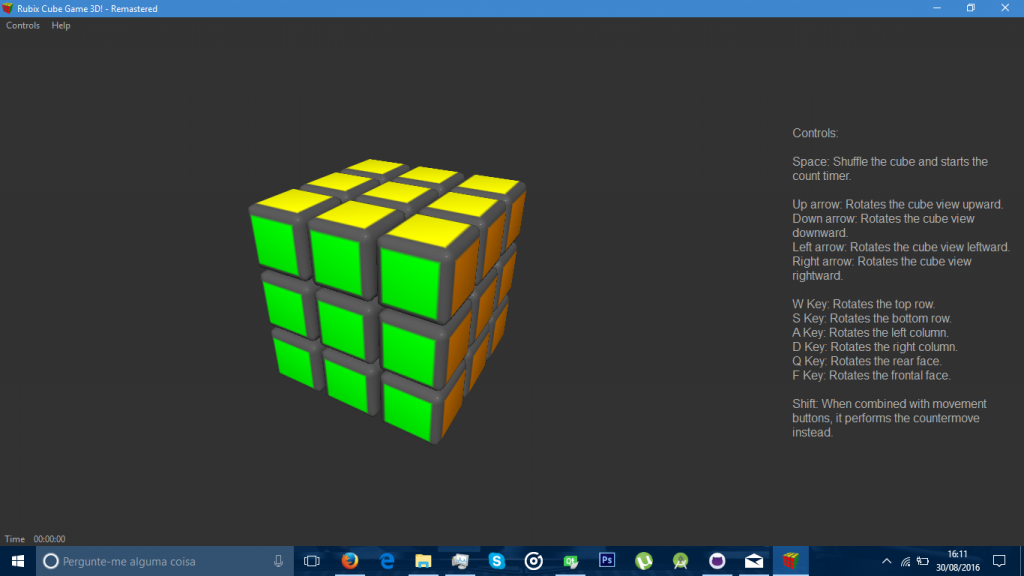 It is very important to notice the importance of the knoledge sharing through open source code programs, so we have decided to share this work with you, once despite it follows the same ideals as us, the developer has used the same visual library that we are familiar with. Therefore, we could not just share his work without any contribution, so we have implemented the source code of his project and shared with the community (Warning: Once the original source code is under the open source code GNU – GPL v3 licence, we could not change it to the Nintersoft open source code licence), then please, do not forget to have a look in our repository too.
    How long time is necessary for you to solve the rubix challenge? Try and comment your score in the official repository of Freire.
    Warning: The base program has been totally written in english, but our team has already begun the translation process (follow the changes in our repository).
External links:
Download our version now (x86):


64 bits version (x64):